Discover endless logo-ready possibilities. Our full-line Apparel, Bags & Caps catalog will help build your business with over 175 new looks and hundreds of sales-generating styles. Imprintable. Available in priced and unpriced versions. 818 pages. Available August 2017.

Select from these imprintable cover styles: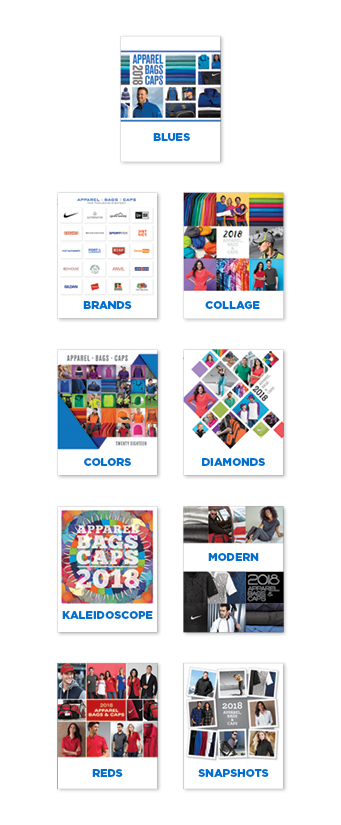 Call 800.426.6399 to order your copy today.
FREE excludes shipping